Heart Portraits: Intuitive Art Readings
A Heart Portrait is an artistic way to offer insights into the state of one's heart and life. The colors, textures, and forms of each heart portrait give information about a person, the relationships, joys and pains, the energy within, and/or the context surrounding the person.
The Backstory
"How long have you been tuning into people's hearts?" she asked when I gave her a drawing of her heart.
I had been drawing hearts for several years. Most of the time, the drawings reflected the stirrings of my own heart, other times they showed how I saw the heart of the world. And sometimes, without the realizing I was even doing it, I was drawing reflections of other people's hearts.
Two days after her question, I wrote in my journal, "I would like to draw people's hearts." Since then the images have been flooding in, at first for people I know; then, after reaching out to people in my networks, I began drawing for people I don't know. Vivid pictures, each unique, a snapshot of a heart at a point in time. I'd share each new image with the person and also share the insights learned through the process of creation and from the image itself. "Does that resonate? Does this feel true?" I ask. The answer, each time, has been yes, and yes, and yes . . .
Very quickly, I realized: This is my work. I am called to tune into people's hearts, to draw the image that emerges, and to share the insights. It is an intuitive process, a sacred process; it is an honor.
Having our hearts seen is healing.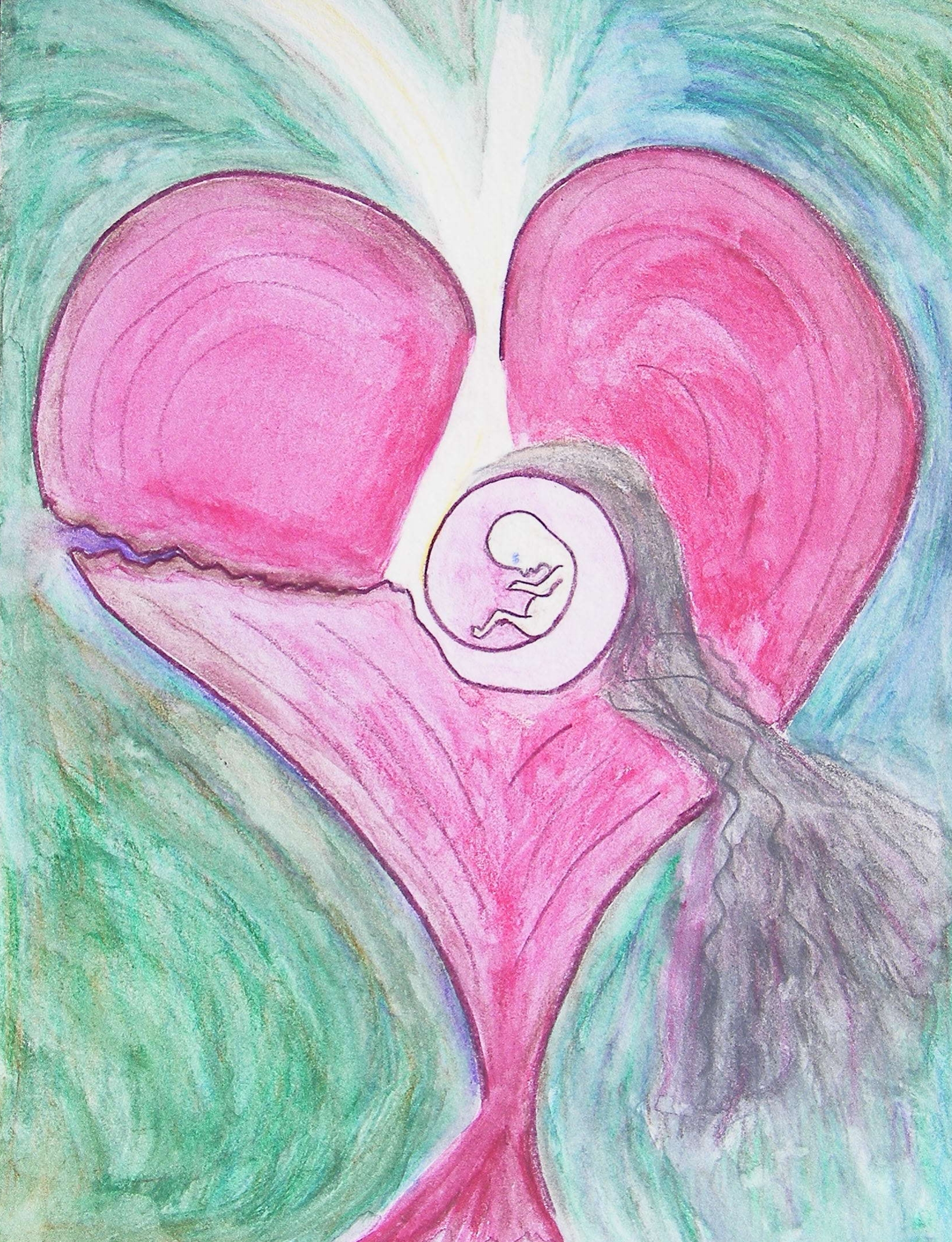 How it works...
When you commission a heart portrait, you are agreeing to allow me to tune in to your heart for a time, and to interpret what I discover through drawing. The tuning in is not a process that requires communication or information - in fact, it is best for me to have no information about you beyond your name. After creating the portrait, I provide a description to accompany the drawing, explaining the insights gained from the process. You will receive both the drawing AND the written interpretation by mail or in person. For an additional fee, you can also schedule a personal consultation - via phone or in person - for a deeper conversation about the insights.
How to order...
Contact Cory XXXX to order your own personal heart portrait.